How to sell your house fast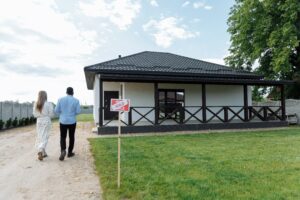 People always talk about selling a house for "top dollar." And while it's definitely nice to know you're getting every penny you possibly can, dollar signs and decimal points aren't the only elements involved in a transaction. Sometimes you just need to sell your house fast. In these scenarios, you shouldn't have to choose between the best price and the fastest timeline. You should be able to sell your house fast for the best price. In this article, we're going to give you some simple pointers on how to do just that. 
Situations Where You Need to Sell Your House Fast
Some people have the flexibility to spend months selling a home. Other people – perhaps even you – need to sell a house in a matter of days. In fact, these situations are more common than you probably realize. Examples include:
You recently inherited a house

.

Inheriting a house

is great, but it can come with a long list of responsibilities and monthly expenses (including tax payments, utility bills, and possibly even mortgage payments). Selling quickly can get you off the hook for these costs.

You're behind on your payments

. If you've missed a couple of mortgage payments, you may be concerned about the possibility of entering into pre-foreclosure. Selling the property allows you to escape an unmanageable mortgage payment and move on with your life (pulling out some equity in the process).

The property is falling apart

. Houses have a way of deteriorating over time. If you don't keep up with the necessary repairs as you go along, things can get out of hand in a hurry. Selling a house fast stops the bleeding and means you no longer have to feel stressed or overwhelmed about the situation.

You need to move out of town.

Sometimes a job opportunity or family situation calls for you to move out of town with very little notice.

Selling your house fast for cash

makes it possible to cut ties and transition into the next phase of your life with as few complications as possible. 
These are just a few examples. Truth be told, there are dozens of individual scenarios that make selling your house fast a smart and beneficial option. But at the end of the day, it's up to you to make the right decision for yourself and your finances.
Tips for Selling Your House Fast
As you think about selling your house fast, there are several things that you'll want to take into consideration. Here are several tips to make this process as smooth and frictionless as possible:
Do NOT Sell at an Auction –

Homeowners often assume that the fastest way to sell a house is by taking it to auction. After all, you know the exact auction date. This creates a level of certainty that allows you to make educated decisions on your next steps. But don't be fooled into thinking auctioning your house is fast. In many cases, it takes up to 45 to 60 days from listing to close. If you need to get out of your house quickly, you probably don't have seven or eight weeks. 

 Do Make Your Intentions Clear –

It's absolutely imperative that you make your intentions clear from the start. You don't have the luxury of waiting around for home inspections and traditional due diligence periods that lenders require. Make it known that you're selling your house for cash and will only work with cash buyers. 

 Do NOT do a FSBO Transaction – Some people consider doing a for sale by owner (FSBO) transaction. And while a FSBO transaction can save you some money, it's going to require a lot more time and energy than most people are willing to commit. And if the buyer later finds something that wasn't properly disclosed, there could be legal issues or complications. It's best to avoid this when you're looking for a clean break.
Do Work With an Experienced Cash Buyer – The best option is to work with an experienced cash buyer – someone who does this for a living. A cash buyer understands the risks involved in purchasing a property without performing home inspections and other rigorous evaluations. They're able to quickly identify which properties fit their specific needs and will make fair offers based on your property's individual circumstances.
Sell Your House Fast With Samuel Property Group
At Samuel Property Group, we understand that life throws you curveballs. While you may have never intended to be in the situation you are, things happen that are out of your control. And sometimes it's just nice to know that someone can walk with you through challenging circumstances.
If you need to sell your house fast for cash, we can help. We'd love to see your property, ask you a few questions, and see how we can best help you move on to the next phase of your life. Simply fill out this form and we'll be in touch. In some cases, we can set up a time to see your property on the same day!