How to sell a house by owner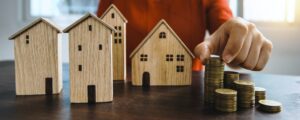 Out of the 5.46 million homes that were sold in 2020, 93% percent of them were listed on the Multiple Listing Service (MLS) with the help of a listing agent. Just 7% were sold as for sale by owner (FSBO) transactions. And while that may sound like a small percentage, that means nearly 400,000 homes were sold without the help of an agent. Many of these were sold for cash in as-is condition. 
If you're looking to sell your house fast for cash, you definitely don't want to list it with an agent on the MLS. It'll take weeks or even months to complete the transaction. You're much better off selling your house for a cash offer.
The Benefits of Selling a House By Owner
Contrary to popular belief, you don't need a real estate agent to sell your house. In fact, there are plenty of distinct advantages that come with selling a house off-market. Here are a few:
Benefit #1: Less Prep Work.

When selling your house for cash off-market, you don't have to deal with all of the extensive prep work that most sellers face when listing on the MLS. You can sell in as-is condition, which means you're not responsible for any repairs or other issues. Talk about less stress!

Benefit #2: Quick Close.

Homes sold with an agent and normal contingencies typically take as much as 30 to 60 days to close. (And the due diligence period between signing a contract and closing is usually full of hiccups and negotiations.)

Benefit #3: No Agent Commissions.

In a standard transaction, the seller is responsible for paying a 3% commission to both their agent and the buyer's agent. On a $200,000 home, this amounts to $12,000 coming directly out of your pocket. But if you sell your house as is to an off-market buyer, you don't have to give away a dime in commissions. This helps you keep more of your hard-earned equity.

Benefit #4: Privacy.

Not keen on letting everyone in the neighborhood know that you're selling? Selling a house by owner lets you control who does and doesn't know that the property is for sale. This provides total privacy and peace of mind so you can move at your own pace.
These are just a few of the perks of selling a house by owner. When you complete the transaction off-market – as opposed to listing on the MLS – everything is simpler and less stressful. This results in a more pleasant transaction for everyone.
4 Tips for Selling Your House By Owner
Want to sell your house fast for the best price? Here are several tips for selling by owner:
1. Know Your Numbers
The first step is to do some basic research and figure out what your house is worth. While you won't be able to get a completely accurate valuation online, you can at least determine a rough ballpark estimate based on recent transactions, Zillow Zestimates, and other online tools.
When using online estimators and information, take everything with large grains of salt. For starters, these numbers are very loose. For example, you might see that your property is worth somewhere between $125,000 and $160,000. That's a pretty big spread! So while it can give you a range, it's not the number to focus on.
When crunching numbers, you also have to consider the condition of your property. Just because every other home in the area is selling for $150 per square foot, doesn't necessarily mean yours will. If it needs a lot of repairs, your price per square foot will be lower.
2. As-Is Means As-Is
When selling your house as-is off the market, you don't need to fix it up. Seriously – don't! Cash buyers are used to seeing messes, broken windows, holes in drywall, and even things like squirrels in the attic. There's no sense in wasting your time, energy, and money doing repairs just so that you can turn around and sell it as-is. 
3. Avoid Scams Like This
If you ever come across a "cash buyer" who asks for cash up front in the form of an application, hang up the phone. Cash buyers don't need anything from you in order to put together an offer. Anyone trying to squeeze money out of you upfront is a scam artist. Wait until you find someone you trust. They'll sit with you, answer questions, and put together a fair deal for all parties.
4. Be Realistic With Offers
The final tip is to be realistic when you receive an offer. While your home might have a $200,000 valuation in perfect market condition, remember that the buyer is purchasing it for cash without any inspections or contingencies. If they offer something like $155,000, don't laugh. Listen to their explanation and consider all of the fees and repair expenses that you won't have to pay. 
Samuel Property Group Will Buy Your House
Are you looking to sell your house fast for cash without the assistance of a realtor? Do you get anxious at the thought of a bunch of people walking through your house and judging your things?
At Samuel Property Group, we buy houses for cash in Greenville, SC. But it's always you – the seller – who is our top priority. While real estate investors focus on the property and their bottom line, partners focus on people. And if you're looking to sell your house for cash, we'd love to be your partner.
Simply fill out this form and someone from our team will contact you right away. We'll ask you a few questions and can schedule a time to see your property (as early as today). If we're able to make an offer, we'll develop a detailed report and send it your way. And if we're both on the same page, we can sign a contract and close in as few as 7 to 14 days.
In the meantime, please don't hesitate to contact Samuel Property Group with any questions you may have!