Do you need a realtor to sell your house?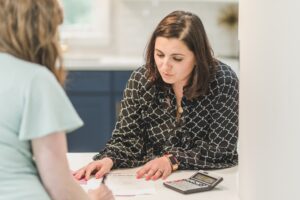 Research shows that 9 out of 10 homeowners sell their homes using a real estate agent. This pretty much makes MLS listings the gold standard for real estate transactions. However, for every nine homeowners who choose to go the traditional route of working with a realtor, there's one homeowner who chooses an alternative route. This means selling your house on your own without the assistance of an agent. Common options include for sale by owner (FSBO) transactions, as well as selling to a cash home buyer in your area. 
The Pros and Cons of Working With a Realtor
There's a reason most homeowners work with a real estate agent to sell their homes. Benefits include:
Access to the MLS.

When you work with a real estate agent, they're able to place your listing on the Multiple Listing Service, also known as the MLS. This is the massive database that all real estate agents use to help their clients find listings that fit their wants and needs. When your property is listed in the MLS, it ensures you get maximum visibility and foot traffic (thereby increasing the chances your property sells quickly for top dollar). Selling without an agent typically means you miss out on having your property listed in the MLS. 

Professional advice.

A real estate agent helps clients buy and sell properties for a living. It's literally

what they do

. When you work with an agent, you get to benefit from all of their experience. 

Legitimacy.

When you have a listing agent, it brings an air of legitimacy to your listing. Many buyer's agents will refuse to show FSBO listings unless their client explicitly asks for one. That's because FSBO sellers are known for being unrealistic and tough to work with. 

Less stress.

When you have a real estate agent on your team, you don't have to worry about the details. Your agent handles all of the negotiations, open houses, and showings. This frees you up to spend your time on other tasks. 
Having said all of that, there are a couple of distinct downsides and disadvantages that come with working with a real estate agent, such as:
Expensive commissions.

A listing agent is going to charge you a three percent commission to sell your house. That amounts to $6,000 on a $200,000 house and $12,000 on a $400,000 house. In other words, you're paying a pretty penny just to have someone stick a sign in your front yard, give buyer's agents the code to the lockbox, and handle some basic negotiations. If you aren't careful, this can eat away at a good chunk of the equity you have in the house. 

Slower process.

When agents are involved, transactions get slowed down to a snail's pace. That's because agents are paid to cross every 'T' and dot every 'I.' They're legally responsible for making sure you're fully protected in the transaction and don't want to slip up. While that's nice, it's frustrating when your goal is to sell quickly and move on with your life. 
In other words, if you're looking to maximize the percentage of your home's equity that you put in your pocket and/or you need to sell your house fast, working with a realtor is probably not the best move. Instead, you should look into options for selling your house on your own.
How to Sell Your House Without a Realtor
When it comes to selling your house without a real estate agent, there are a couple of basic approaches you can take. 
Approach #1: Traditional For Sale By Owner
This first approach is the one most people choose when selling a house without an agent. In this strategy, you stick a sign in your front yard and sell your property on your own. Typically, this means fielding offers from traditional buyers who have their own agents. This means you'll end up paying a three percent commission to the buyer's agent and having to deal with their negotiations, inspections, and various demands. 
If your house is in pretty good shape and you have the luxury of waiting several weeks to several months to close on your property, then this can be a good option. You'll usually field some fairly competitive offers. 
Approach #2: Sell to a Cash Home Buyer 
The second option is to sell your house to a cash home buyer. In this scenario, you usually don't stick a sign in your yard or entertain offers from traditional buyers. In fact, most people who sell to a cash home buyer aren't interested in dealing with lenders, inspections, and other time-consuming steps that are usually involved in a home sale.
With a cash buyer, you get someone who is experienced in buying properties and doesn't require the assistance of an inspector. They bring cash to the closing table and can often close in as little as 7 to 14 days. 
We'll Buy Your House Fast for Cash
Are you interested in selling your house fast for cash? We buy houses in Upstate South Carolina, regardless of their age, condition, or extenuating circumstances. We'll even buy your house if you're behind on your mortgage and/or tax payments. For more information – or for a cash offer on your home – please contact us today!